Inita can help you schedule, arrange, and receive payments for your services.
Book Now button on the site
Your clients can book an appointment for your services via your Inita site. The procedure is simple:
next to each service, there will be a "Book now" button, the button will open a scheduling section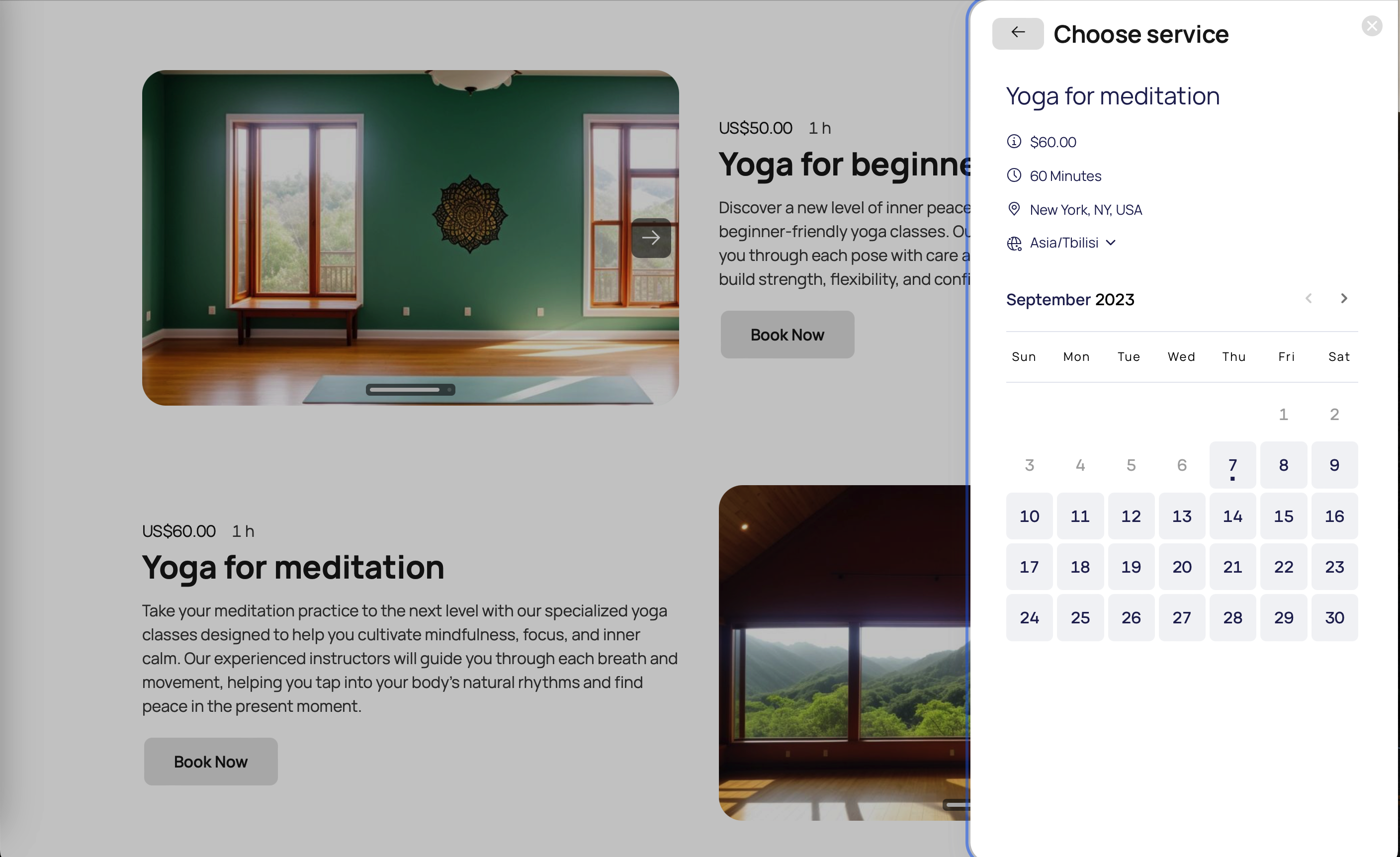 Here users can book your services:
the time zone will be detected automatically and can be changed if needed,
select a suitable date from the calendar,
select available time slots,
submit name, email, and a phone number (optional),
click Confirm, and the meeting is scheduled:

Email notification about new bookings
Once a new booking arrives, you will receive an email notification with the appointment details: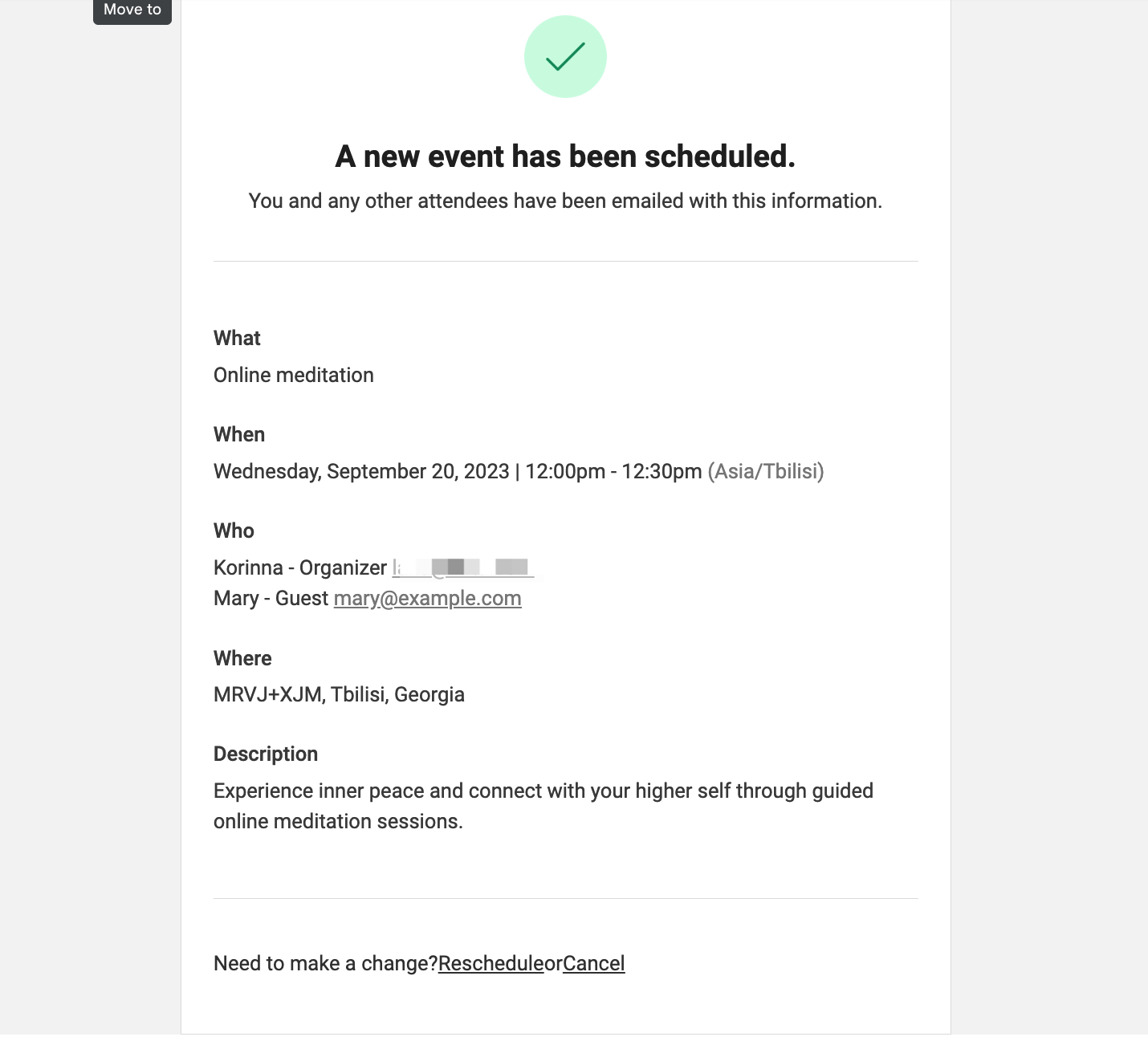 You will be able to reschedule or cancel the event right from the email.
Managing Appointments
You can manage the appointments in your Inita Dashboard at https://app.inita.com/ In the left menu, go to Clients>Appointments: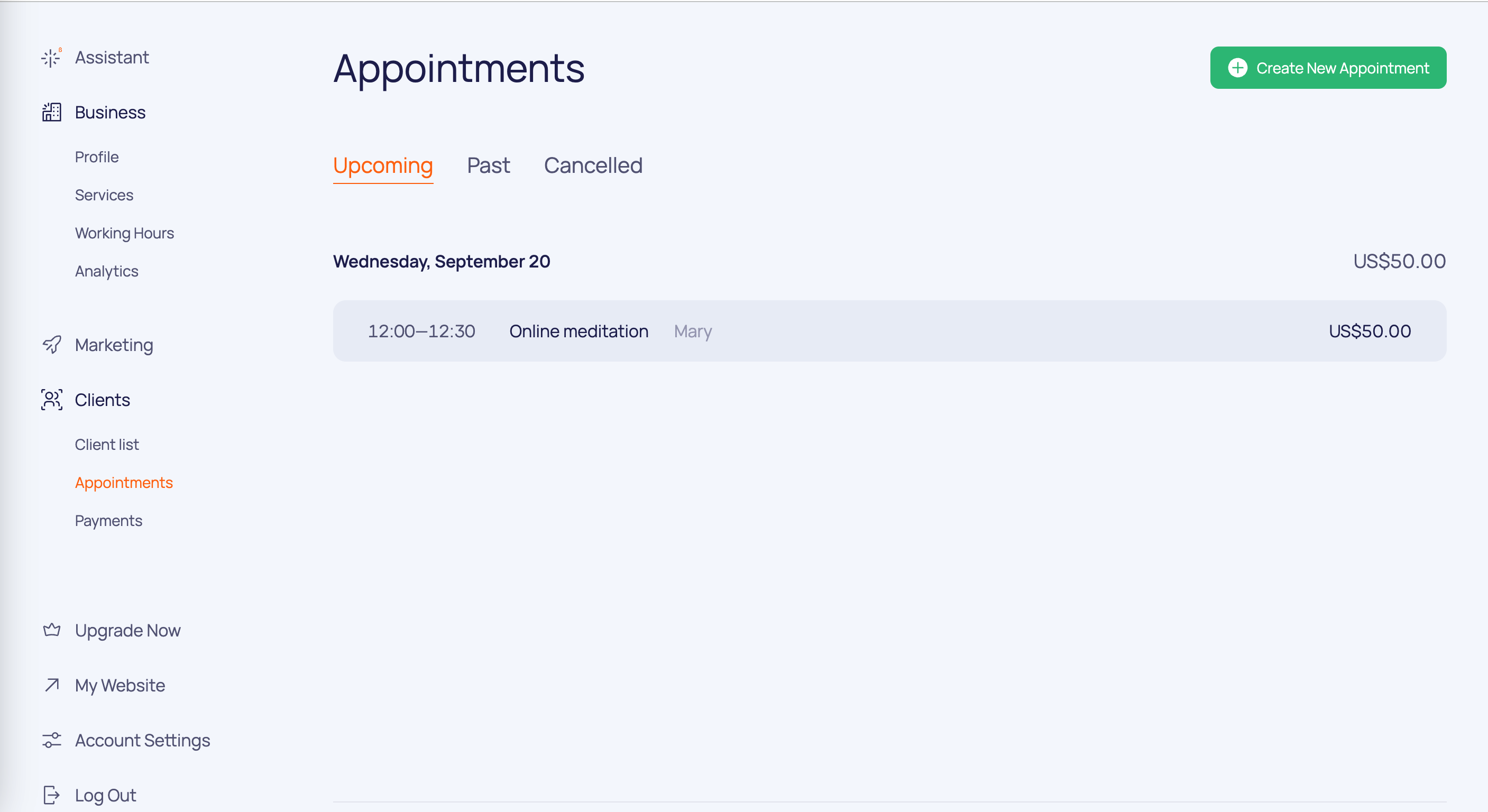 Here you can view lists of upcoming, past, and cancelled bookings.
Additionally, you can add an appointment on behalf of your client:
click Create New Appointment,
select a service,
choose date and time,
enter the user's information and complete the booking.
Managing Working Hours
What time slots appear in the calendar, it depends on the working hours you specify in your Dashboard:
go to Business>Working Hours page,
enable/disable the days and and choose the time slots in which your services are available,
click Save changes
Copying the same time slots over several days.
If you have the same time frames for several or all the days, you can quickly set it up this way:
choose the hours slot on one day,
click on on the copy icon,
select the days to which you want to copy this time slot,
now all the selected days have the same working hours,
click Save changes.
Disabling Appointments
If you don't want to sell your services for now, you can disable the booking:
in Dashboard, go to Business > Working Hours,
enable the toggle next to Turn off appointment system,
the change is saved automatically.
All your services will now be displayed with Contact us button. It will prompt the users to the Contact section of your site.
When you decide to start selling, you will be able to enable the appointments back.